Returning for its 5th year on July 26th, National Dog Photography Day was set up to promote pup positivity and show the special bonds we have with our pets.
In celebration, we're giving away one of Johnson's ultimate flea-fighting bundles to one lucky doggy and their devoted owner. Continue reading to find out how to enter.
How do I Enter?
Simply email your favourite picture of your pooch with a puppy profile to coincide to info@johnsons-vet.com.
Competition ends Sunday 30th July at midnight, so there's still chance for your pet to be crowned the most photogenic if you enter now!
What National Dog Photography Day Means to Us
Here at Johnson's, we wholeheartedly believe that our pets are our family. Not only do they bring us joy and happiness, but they are companions for life. This is why we feel it's important to give back to our fur babies where possible and recognise the valuable part they play in our lives.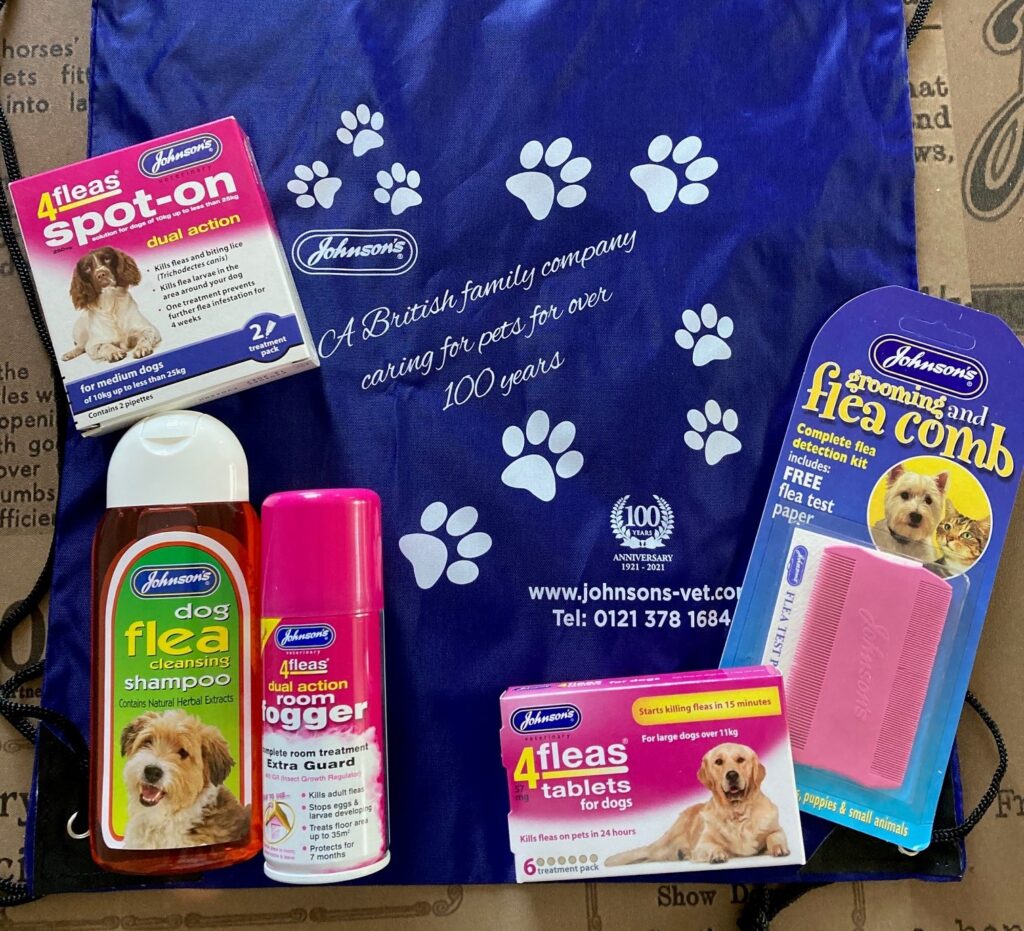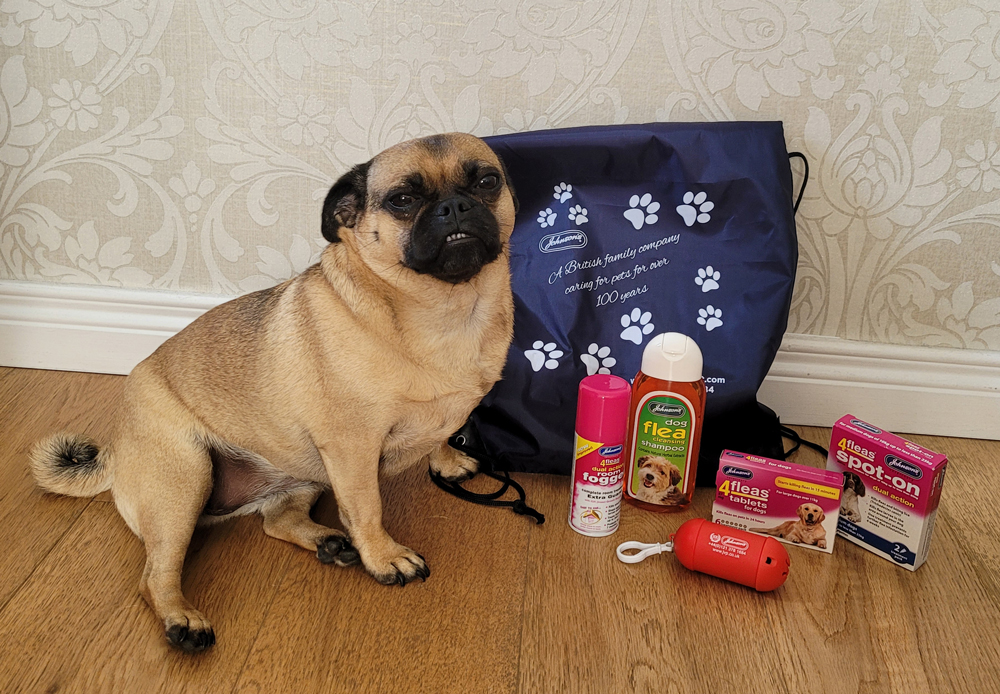 Congratulations to our winner!
Bella
Age: 3 years
Breed: Pug Cross with Jack Russell
Likes: Chasing the cat, long walks on the beach and cleaning her bum on the carpet.
Dislikes: Getting her nails trimmed and having to out in the rain to pee.
Meet some of the Johnson's teams' beloved pooches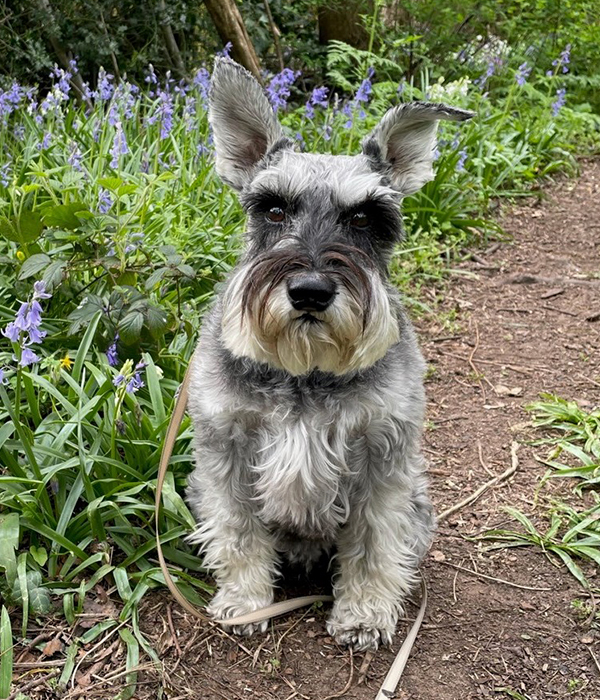 Frankie
Age: 10 years old
Breed: Miniature Schnauzer
Owner: Nick
Likes: Chasing squirrels in the garden and eating gravy bones
Dislikes: Being picked up when I'm sitting down
Top tips for looking after me: If you try and take me on a new walking route, I won't like it!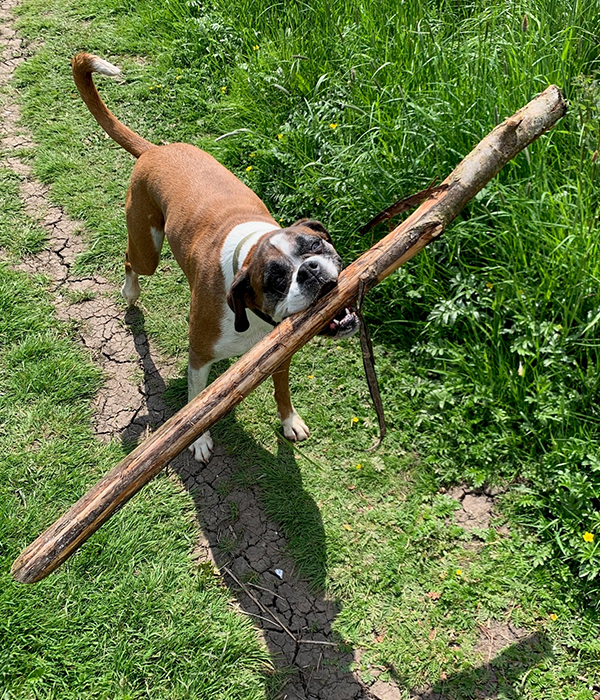 Oscar
Age: 7 years old
Breed: Boxer
Owner: Simon
Likes: Sausages, squeaky toys, swimming and carrying massive sticks
Dislikes: Cats!
Top tips for looking after me: It's important to keep my eyes and ears clean as boxers like to have a dig and get their heads into places we really shouldn't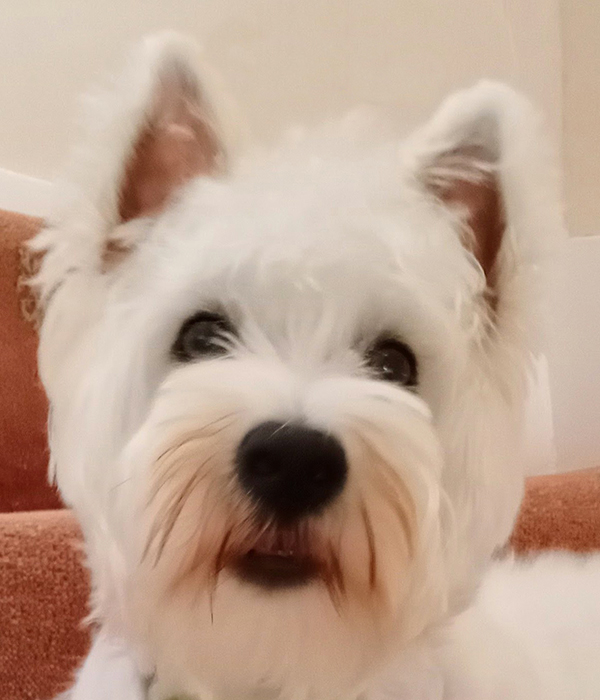 George
Age: 2 years old
Breed: West Highland Terrier
Owner: Sue & Mick
Likes: Going to the park and lots of walks, lots of fuss
Dislikes: Being left on his own (but that doesn't happen very often)
Top tips for looking after me: To be groomed regularly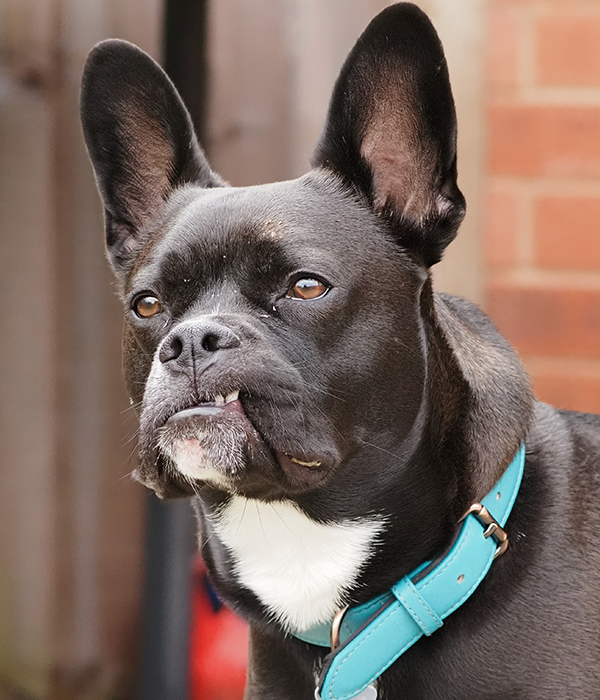 Taz
Age: 3 years old
Breed: French Bulldog cross with Staffordshire Bull Terrier
Owner: Debbie
Likes: Walks, chasing rabbits and playing with toys
Dislikes: Joggers and cats in his garden
Top tips for looking after me: Variety of walks keeps him active and Johnson's Cod Liver Oil Capsules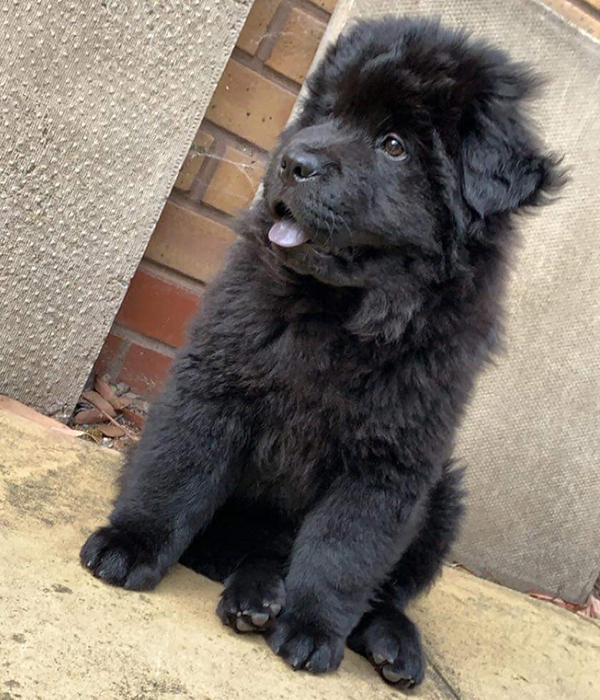 Teddy
Age: 1 year old
Breed: Chow Chow
Owner: Josh
Likes: Walks and barking
Dislikes: Having nails cut and being bathed
Top tips for looking after me: Plenty of walks and being groomed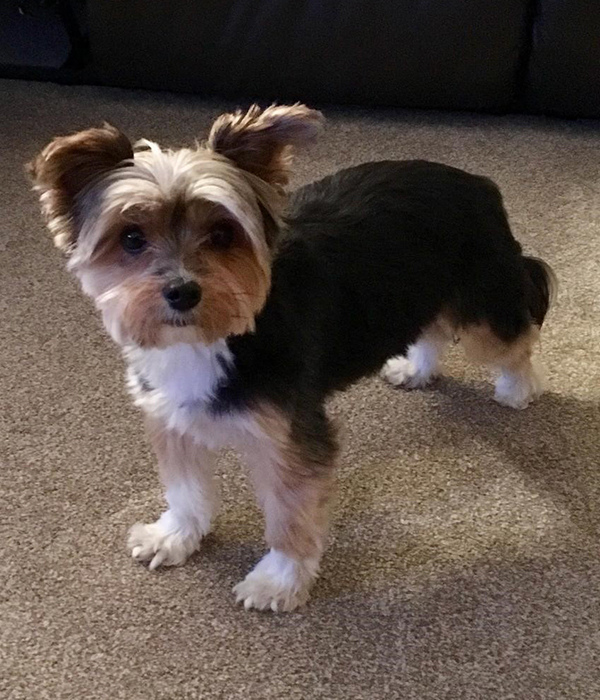 Pippa (The Pipster)
Age: 9 years old
Breed: Yorkshire Terrier
Owner: Angie, Mark & Kian
Likes: Cats and children
Dislikes: Pigeons and postmen
Top tips for looking after me: Exercise, playing games together, grooming, vet check-ups, flea, tick and worms prevention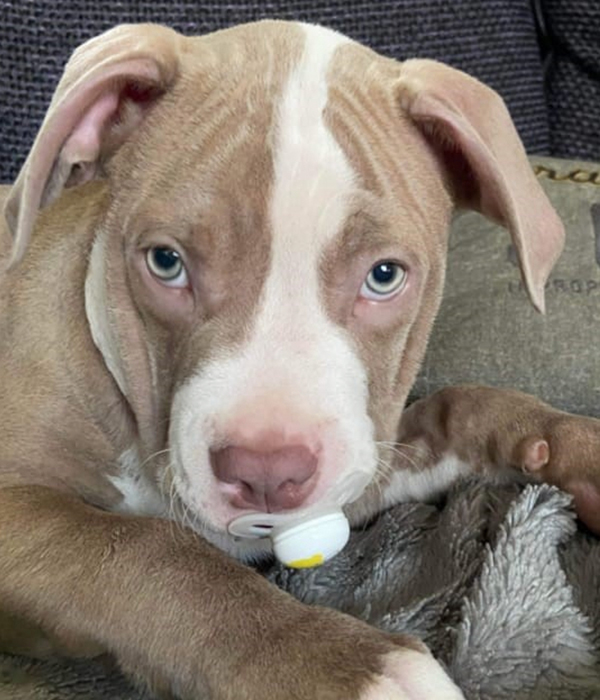 Zeus
Age: 9 months
Breed: American Bully
Owner: Kim
Likes: Sweets/treats, walkies, going to the pub, doggy day care
Dislikes: Birds
Top tips for looking after me: Lots of love, loves sleeping next to mommy and going in car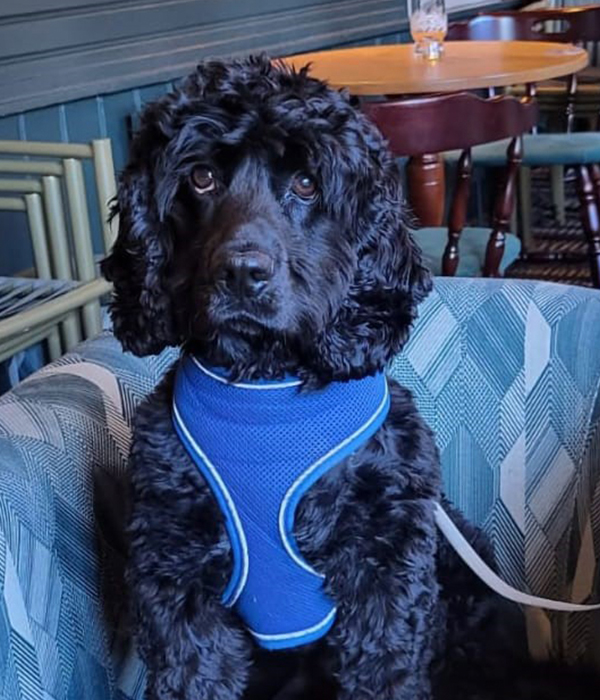 Oscar
Age: 3
Breed: Cocker Spaniel
Owner: Sandra
Likes: Doggy Day Care, going to the pub
Dislikes: Cats
Top tips for looking after me: Plenty of walkies, and grooming every day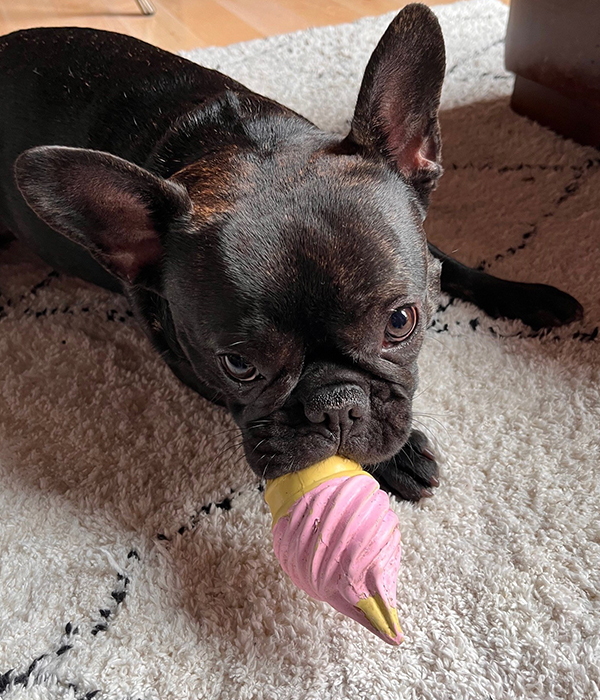 Peggy
Age: 3 years old
Breed: French Bulldog
Owner: Cat & Matt (Jonathon dog sits!)
Likes: Belly rubs, ice cream toy, posing for photos and attention of any kind
Dislikes: Dogs that don't want to play, going out in the rain, bath time and loud noises
Top tips for looking after me: Plenty of treats, love and cuddles, bonus points for letting me sleep on the bed with you
Giving Back to The Nations Pets
We hope any dog owners, pet enthusiasts, photography enthusiasts, and all dog lovers feel somewhat inspired to post more photos of their dogs.
National Dog Photography Day is all about showing off your pet (guilt-free), and as a pet healthcare brand, it's been very rewarding to see all the owners appreciating their pets as much as we do.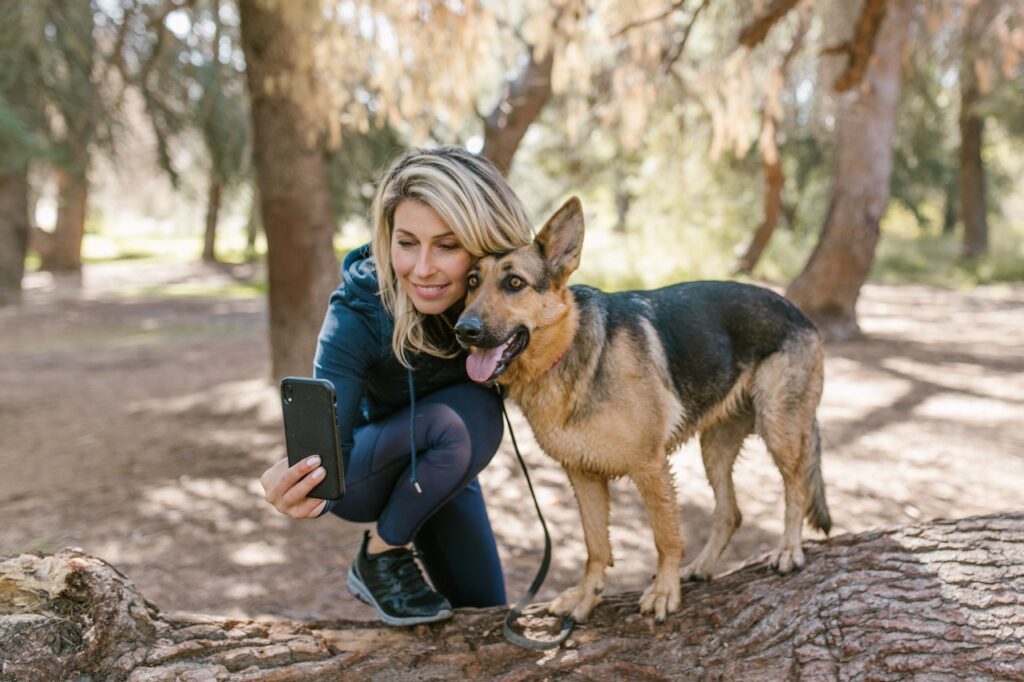 The competition small print
Every competition has to have rules and ours reflect the best practice of The Committee of Advertising Practice (CAP) and their Advertising Guidance on Promotions with prizes (non-broadcast), the important bits of which are as follows:
Whilst there is no cost to enter the competition and no proof of purchase is required, there is no cash alternative to the prize of a Johnson's flea treatment pet care hamper.
The competition is only open to pet owners living on the UK mainland. The photograph must be of a dog you currently own and not a strangers dog in the park, for instance. But if you believe your dog(s) is(are) really photogenic, there is no restriction to the number of times you can enter.
We will judge the competition and award the prize to the dog we think looks best, not necessarily the most handsome or with an astounding pedigree, just the dog in our eyes that has been photographed with an artistic eye.
If you're pampered pooch wins our prize, we'll notify you by email, within a week of the closing date – when we've had time to appraise all the photos.
We will announce the winner and post the winning picture on our website and across our social media channels, so please bear this in mind when taking your photos – no expensive cars in the background, with just your teacup Chihuahua to guard them!
By entering our competition you are transferring the copyright of the picture to us and understand we can use the photograph in future marketing for Johnson's. However, we often need good looking dogs for our product packaging and we will contact you in future if we deem your dog appropriate to appear on product in pet shops across the country!
We hope that all makes sense, but if you have any concerns about the competition, the prize or how we might use a photo of your beloved pooch, please don't enter. It will save a lot of worry for everyone.