David Johnson, Chairman of Johnson's Veterinary Products Ltd, passed away peacefully on 21 July 2022 in Good Hope Hospital, after a short battle with illness. 
Born Arthur David Johnson in West Bromwich on 6th May 1938, he was the first child of Arthur and Lillian Johnson. A qualified Chartered Accountant who graduated from Birmingham University in 1959, 'Mr David', as he was affectionately known, joined the family business in 1970, quickly becoming a highly respected figure within the UK pet trade.  
As a family business spanning three generations, Johnson's Veterinary Products was founded by David's grandfather Arthur Guy Johnson in 1921 and celebrated its 100th anniversary in 2021.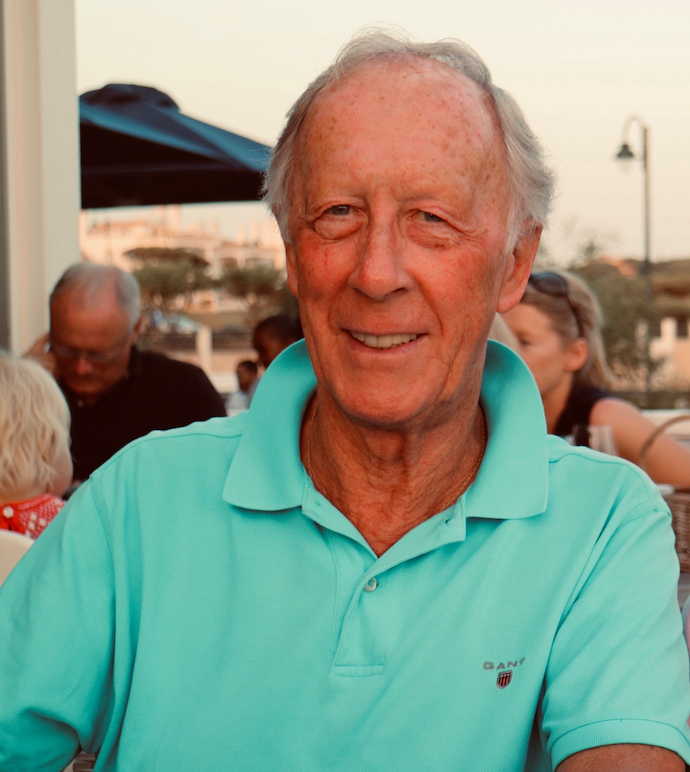 Taking over as Managing Director 1984, David oversaw the development and success of Johnson's as it transitioned from local family business to an international pet healthcare brand. Under his leadership, the team worked hard to grow and expand the business, building on the already strong reputation that the business had in the pet trade. 
Committed to the company's continued success, David never fully retired, and was a regular presence at the Sutton Coldfield HQ, fitting in his passion for pet products around his love of tennis, snooker, and golf.  
David had joined Four Oaks Tennis Club alongside his wife whilst in his 20s, and he acted as both captain and president at Moor Hall Golf Club throughout the 80s and 90s, remaining an active member of Little Aston Golf Club, playing twice weekly right up until he passed.  
His love of theatre and the arts was another matter that prevailed throughout his life – starting as a Choirboy at Maney Hill Church, and becoming a much-loved member of the Royal Sutton Players in his adulthood, with whom he performed in numerous operatic productions at Sutton Town Hall. His ability to entertain on the piano formed a huge part of family life too, and he will be well remembered on the tennis club social scene, as well as by his daughters, for his fantastic voice and captivating performances. 
'A Huge Loss'
Not only was David responsible for turning Johnsons Veterinary Products into one of the UK's leading pet healthcare brands, but he worked tirelessly to help raise the profile and professional standards across all aspects of the UK pet trade. 
The loss of the company's figurehead continues to be keenly felt by all who knew and worked alongside him. But his spirit and dedication to the Johnson's brand, and his commitment to providing pet owners with high-quality, affordable, healthcare products endures under the current management team. 
David's grandson Jack Franks, recently joined the business to work alongside his father Nick, the current Sales Director, and ensuring the strength of the family-business, current Managing Director Paul Gwynn's sons Matthew and Jonathon have also joined the business.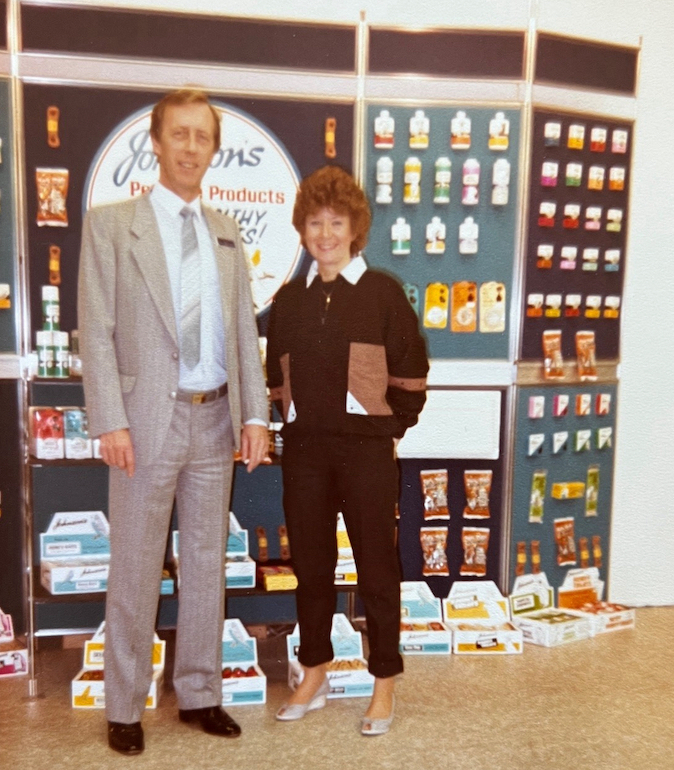 It was David Johnson who personally invited Jack, Matthew and Jonathon to join the business, highlighting his commitment to the future of Johnson's Veterinary Products and recognising the benefits of continuing the family involvement.  
He is survived by his wife Joan, to whom he was married for 54 years, his daughters Joanna and Rebecca, and his sister Rosalind.  
Through his death, the UK pet trade lost one of the great champions of the industry, but David Johnson left a lasting legacy. A true gentleman and generous to all who knew him, his positive attitude and thirst for life lives on through his family, work, and achievements.